I was fortunate to meet some really great people in Las Vegas last week.  Sometimes you meet people who are so good at what they do, they make it look easy!  One such person is Vitaly Grinblat.  He is such a talented writer and I just love receiving emails from him.  So, I have to share this email I received from him today.  Not only because it's well written, but because it contains awesome info!  If you do any kind of sales, you just have to read this:
Last week in Vegas, right before NES 8, I was walking through a recreational goods store with Andrew Draughon and Matt Crystal, and saw this sign above a bunch of yoga mats…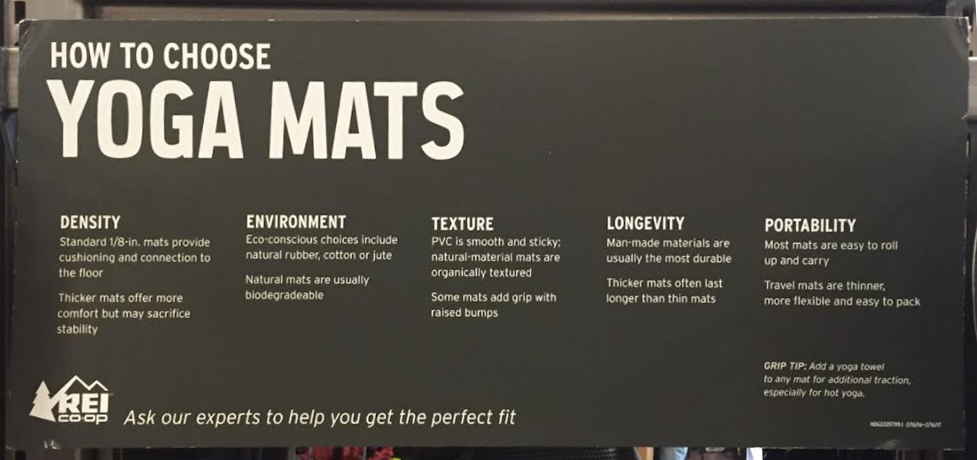 Now THAT's what I'm talkin' about.
A perfect example of how you sell a product. Even one that's a commodity, such as a yoga mat.
You see, most products are not sold at all.
They just sit on the shelves with a price tag, collecting dust, hoping someone will come along and grab them.
But not this puppy.
Here you have a full blown ad with several copy elements.
Take a look at the picture again…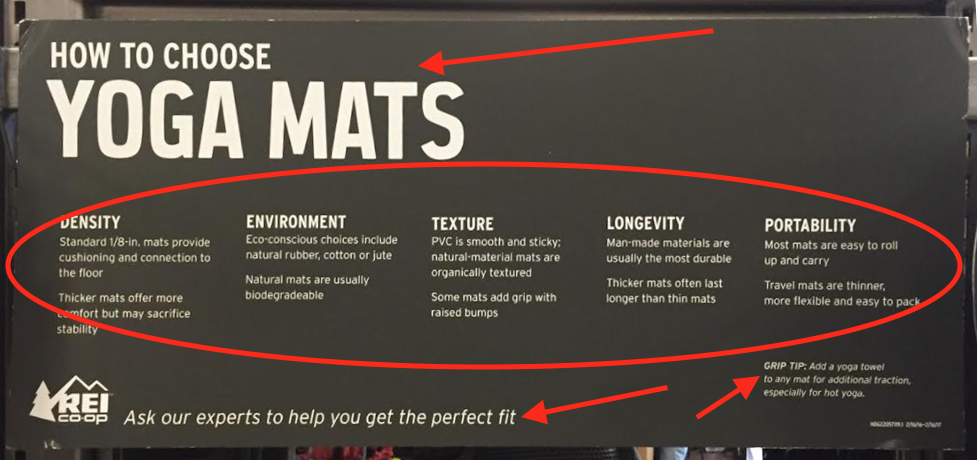 You've got a benefit driven headline.
Obviously, if anyone is looking at yoga mats, they're probably thinking…
"Which one should I get?"
So this headline perfectly enters the conversation in their head.
Then you've got a short list of features and benefits telling you exactly what you should look at.
And of course like all good copy, there's a call to action.
And there's even a BONUS TIP!
Also, notice there's ZERO hype about how great yoga mats are, and instead, it's all wrapped in value driven sales copy.
This is a BRILLIANT example of how you can take a boring commodity like yoga mat… and sell it by infusing your message with value.
Which is exactly what you have to do in your ads and on your landing pages, IF you want to stand head and shoulders above the competition, and get your prospects HOOKED on doing business with you.
By the way…
Tim Erway covers ALL of it in THIS TRAINING.
You'll get every single element of putting together a riveting ad, and constructing a compelling landing page that converts visitors into leads.
As well as a slew of other traffic and sales boosting ideas, including how to use paid advertising to generate leads WITHOUT having to pay for them.
Understanding and properly implementing this one strategy will allow you to scale your ads to the moon.